After a mostly lethargic offseason plagued by signings of useful but non-top-six players, Milan Lucic, once labeled the second-least tradable player in the NHL (behind Brent Seabrook), was flipped to the Flames for James Neal, 12.5% salary retention, and a conditional third-round pick. With that trade, in which a horrid buyout-proof, expansion-proof contract was moved for a horrid but workable contract, the entire Oilers fanbase was turned on its head. We won a trade! Everyone said so! But, the question now, is whether the Oilers can follow their trade win with another, and whether we can translate any of that into a season of competitive hockey. Who will get called up? Who fills out the three uncertain spots on the top six? What happens in goal? Fear not, for I am here! Using my crystal ball and tarot cards, I can predict the Oilers season down to the last atom, and every single prediction will be completely, 100% true. Has training camp started? Nope! Are there still probably trades and signings to be made? Almost surely! Nevertheless, with the current roster looking to be more or less what will be rolled out this year, I figure I can get the jump on everyone else's forecasts.
Connor McDavid Will Solidify Himself as the World's Best Player
Last year was an odd year for the NHL's youth movement. While some players really crushed it (Heiskanen, Pettersson, Rantanen) others took a step back (Provorov, Laine, Matthews, while still great, being completely and totally eclipsed by Mitch Marner). One thing remained the same: McDavid was out of this world, putting up a would-be mind-boggling 116 points. I say that his points would be mind-boggling because of Nikita Kucherov notching 128, the most since Mario Lemieux in 96-97. With this, the battle for the best in the league has become a two man race (although look at this Leafs propaganda: https://editorinleaf.com/2019/07/20/matthews-best-nhl-toronto-maple-leafs/). Well, Oilers fans, fear not: this year, McJesus will give us a Holy Grail of a season. With international media attention and dozens of fan sites circling him like buzzards, along with a new coach, McDavid will harness the negative energy and put himself ahead of everyone else once again. Expect around 120 points.
At Least Two of the Big Four Prospects Will Make It Onto the Roster and Stay
As of right now, the Oilers have four prospects who appear ready or near-ready to be on an NHL roster in the immediate future: Yamamoto, Benson, Jones, and Persson. Whenever NHL-close prospects are mentioned, it's been mostly the first three, but with Perrson being allowed to come to North America for this coming season, all indications point to him gunning for a roster spot. With the forward group being a free-for-all and the defense group needing a bit more, look out for these guys to be staking out a spot on the roster.
James Neal Will Bounce Back (And Lucic Won't)
Though very few will argue that we lost the Milan Lucic trade, some of the more pessimistic out there have chosen to think of it as a lateral move- even with the contract situation. Today, I'm here to say that the future will shows Neal returning to his old 20 goal ways playing with either McDavid, Drai, or RNH. Neal was put in a horrid situation last year after the Lindholm acquisition, what with the constant shuffling and teeth incident. With a team that needs him, Neal will keep up what he's been doing the past couple of years aside from Calgary: score 20 goals like clockwork. On the Calgary side of things, Lucic will soon be turned upon by the Calgarians, and he'll be more or less what he was last year.
Koskinen Will be Fine
Last year's Mikko Koskinen saga was told in three parts: the suprisingly good start, the downturn coupled with the extension, and the end-of-season somewhat-improvement. This year, with a year of Oilers experience, Koskinen will use his big frame to become a solid puckstopper. He won't win any awards, but he'll be good enough to not be a liability. On a side note, Mike Smith will be found dead this year with the fatal knife engraved "Copper & Blue Commenter."
Dave Tippet Will Be "Just Another Coach"
Dave Tippet's current image is one of the guy who led a solid Dallas team for a while then coached a Coyotes team that was, in the later years, almost talentless. With the Oilers, can Tippet produce his customary first-couple-of-seasons-improvement-capitalized-by-a-conference-finals-appearance-but-then-followed-by-collapse? With his coaching ability and this roster, I think Tippet won't be a focal point of attention in the same way that say, a Tortorella would be. He might be great or terrible, but in the end, he'll be just another recycled NHL guy without a real image.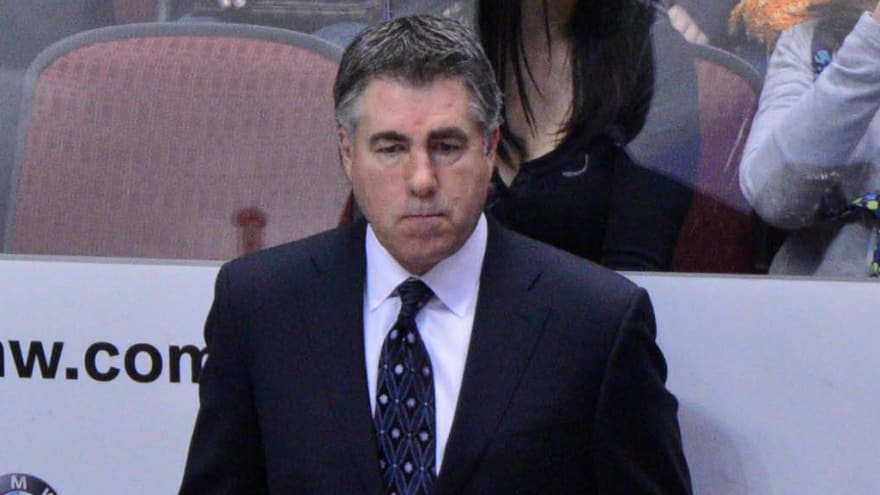 The Team Will Shock Everyone With a Marked Improvement and Possible Playoff Appearance
Here's where my future-seeing skills will be savaged: the Oilers will be notably better next year. As we are right now, I think that the curse of Chia being lifted will work wonders for an organization on competency life support. This time around, we'll have bottom six filled with guys who belong on an NHL roster and three great players to prop up the other three on the top six. Without Sekera, our D is more questionable, but I think that Larrson, Klefbom, Nurse, Benning, Russel, Benning, (and I'm assuming) Persson or Jones are a group that has potential to become a solid defense. In goal, Koskinen is somewhat of an enigma as to what version of him we'll get, but there's a chance we get a good one. In short, this Oilers team will be much better. As to whether or not they make the playoffs, I'm going to need to watch them play, but all signs point to an improved on-ice product. If other teams can have incredible playoff years (cough 17-18 Devils cough), we can too.