After watching the chalk win two high-scoring games, the quarterfinals looked like they were going to be a bust. Then the Czechs took the hated Russians to overtime thanks to a goaltending show for the ages from Petr Mrazek and Andrei Vasilievskiy. My guess is that when I compile the January consensus 100, no one moves as much as Vasilievskiy, ranked 41st in December. Besides Vasilievskiy, the yesterdays headliners were the Danes, who took a sleepwalking Swiss team to overtime before falling and the Granlunds.
While the Swiss won their relegation round matchup, they looked awful in doing so. Denmark, a team that's been overwhelmed by every opponent thus far stayed step-for-step with the Swiss, and may have some hope against the Latvians. Switzerland's round robin was a huge letdown, so there's a good chance that a disappointed bunch of teenagers just coasted through. The Swiss will be back in Ufa next year, and I'd bet on a better performance from them in 2013.

Mikael Granlund took over in the second period against Slovakia, scoring a goal and assisting on two others, both buried by his brother Markus. Mikael ended the game with a goal, three assists and 17/27 in the faceoff circle. Teemu Pulkkinen continued his assault on goaltenders as well - he fired nine shots at the two Slovak goaltenders, bringing his tournament total to 32 shots on goal. On a per game basis, only Swedish forward Mika Zibanejad is in the same class.
WJC hysteria should hit unseen highs today as Canada takes the hated Russians and Sweden takes on the hated Finns.
*All times Mountain.
---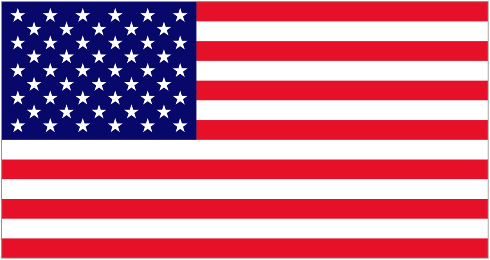 Relegation RoundUnited States
vs.
Latvia11:00 a.m. | Television - TSN, RDS
Oilers
Prospects:
Kristians Pelss

(F-LAT)
Key Matchup: None

---
The United States should put 45+ shots on goal en route to a big win over the Latvians.
---
---
Clean, Old-Fashioned Hate is the name of an American college football game, but it applies to this rivalry just as much, if not more. This is one of the oldest and best rivalries in any sport in the world, and although Sweden is clicking on both offense and defense, the Finns are scrappy, talented and they really hate the Swedes.
The game comes down to goaltender Sami Aitokallio. The Finns should get their chances and their goals, but the Swedes should get more, unless Aitokallio can hold them off. If he plays like he did yesterday against Slovakia, Finland doesn't have a chance in this one. If he summons a game like he had against the Americans, this should be thrilling to watch.
---
Oilers Prospects: Mikhail Grigorenko (F-RUS)
Russia has loads of talent but struggled with Switzerland and lost to Sweden. The Czechs took them to overtime without looking overmatched. If the Russians first five games mean anything, Canada should roll over them.
Knowing this rivalry, however, for some reason I think this is going to come down to Canada's goaltending and everyone knows how that story ends.