The Quarterfinals were all about collapse.  The Swiss jumped on the Canadians early and tried to rely on Benjamin Conz to stop Canada's superior attack.  Canada outshot the Swiss from the beginning and eventually Conz could do no more as the Canadians overtook the Swiss.  As long as the Swiss continue to pump money into the national program, they've got the talent to stay in the top division and make regular trips to the medal round.  Canada moves into the semi-finals, and unsure goaltending still hangs over the team.
Meanwhile, the Finns spent 56 minutes smothering the Russians, playing prototypical Finnish hockey and were leading 3-1.  Then as if Sergei Fedorov's career were reincarnated in the feet and hands of Evgeny Kuznetsov, the game was tied and headed to overtime.  Fedoretsov wasn't happy with simply tying the game, no, last night, he was intent on winning it, and did. I've never seen a Finnish hockey team collapse like that, but I'm not sure I've ever seen a Juniors player put on an individual effort like Kuznetsov.  The Russians get only eighteen hours to rest and prepare for Sweden in the semifinals.
---
---
Sweden will be without the services of Gabriel Landeskog, that much we knew.  But with Adam Larsson on the shelf, they've got real issues.  Both of them are going to be top ten choices in the NHL draft in June, and their absence will certainly have an impact on this game.  In spite of this, Sweden has both firepower and defense and has demonstrated the ability to play nearly any type of game thus far.  Patrick Cehlin, Carl Klingberg and Jesper Fasth have supplied nine goals in four games, and Calle Jarnkrok and Anton Lander have set the table.  Sweden's defense has been surprisingly strong and the goaltending wasn't a problem until the final preliminary game against Sweden when Ottawa Senators draft choice Robin Lehner looked like a second division goalie. 
The Russians were four minutes away from playing for fifth place when Kuznetsov decided he'd rather play for a medal instead.  But aside from Kuznetsov, they were not impressive against the Finns and except for the games against the Czech Republic and Norway, the Russians have been over-matched.
This game is a rematch of the preliminary round and I don't think the result will be much different.  Sweden may be missing Larsson, and Lehner may be coming off of his worst game, but Russia has an eighteen hour turnaround.
---
Next Game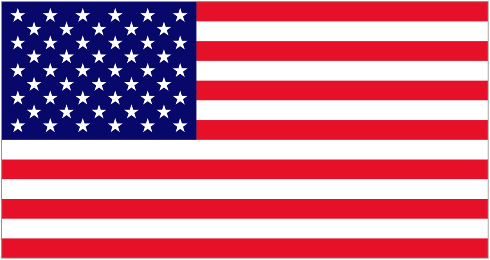 United States
vs.
Canada

7:30 p.m. | Television - TSN, NHL Network
Oilers Prospects: 
Olivier Roy
(G-CAN),
Curtis Hamilton
(F-CAN)
Key Matchup: 
Jack Campbell
(G-USA) vs.
Brayden Schenn
(LW-CAN)
---
Uh oh.  A team that can outhustle and outwork and outlunchpail the Canadians and has better goaltending.  This one might be cause for concern.  Well, this would be cause for concern except the Canadians are a more talented, more skilled team.  This one should be interesting though - the Americans have a big and mean defense, almost as big as the Canadian defense.
#

 

Name

 

Ht.

 

Wt.

 

2

Jared Cowen

 

6'5"

 

227
4

Dylan Olsen

 

6'2"

 

223
3

Simon Despres

 

6'4"

 

222
5

Erik Gudbranson

 

6'4"

 

211
22

Tyson Barrie

 

5'10"

 

190
24
Calvin de Haan

 

6'1"

 

189
6

Ryan Ellis

 

5'10"

 

184
For those counting, the Canadian defense averages 6'2", 206 pounds.
#

 

Player

 

Ht.

 

Wt.

 

4
Brian Dumoulin

 

6'4"

 

209
12
Jon Merrill

 

6'3"

 

209
18
Patrick Wey

 

6'2"

 

205
7

Derek Forbort

 

6'5"

 

201
21

John Ramage

6'0"

 

201
25

Justin Faulk

 

5'11"

 

201
6

Nick Leddy

 

5'11"

 

190
Coincidentally, the American defense also averages 6'2", but only weighs in at 202 pounds.
There is no shortage of toughness in this one.  While the Canadians draw the defense exclusively from the CHL, the U.S. has a group of kids playing against men in the NCAA:  Brian Dumoulin - Boston College; Jon Merrill - Michigan; Patrick Wey - Boston College; Derek Forbort - North Dakota; John Ramage - Wisconsin; Justin Faulk - Minnesota-Duluth.  Nick Leddy is playing for Rockford in the AHL and has spent six games in Chicago for the Blackhawks.  This is one defense that isn't going to be surprised by Canadian speed, won't be intimidated by Canadian grit and won't be in awe of Canadian size.  Behind the defense sits Jack Campbell, America's hero from the 2011 World Juniors and the best goaltender in the tournament thus far.
Canada is going to have to win this one with speed and skill.  Yes, they're going to have to play a physical game and work hard, but this Canadian team has seven forwards who have been drafted in the first round plus Sean Couturier, a certain top three pick in June.  While shutdown and defense-first defensemen are drafted in every round, NHL teams don't typically draft nuts and bolts, defense-first forwards in the first round.  The Americans have five forwards selected in the first round, though none higher than nineteenth.
Canada is going to have to win this one by being hockey players, not Rob Zamuner reincarnated, and I think they will.