Aside from beginning two extremely (at least in Edmonton) popular franchise models, it seems like Detroit and Pittsburgh were also at the forefront of a trend - the international defense.  Just two Canadian defenseman won the cup during those two years, and a look at the rosters shows a pair of teams heavily weighted with Americans on the blueline.

Player

Hometown



Player

Hometown


Brad Stuart

Rocky Mtn House, Alberta



Kris Letang

 

Montreal, Quebec

Niklas Kronwall

 

Stockholm, Sweden



Sergei Gonchar

 

Chelyabinsk, Russia

Nicklas Lidstrom

 

Vasteras, Sweden



Mark Eaton

 

Wilmington, Delaware

Andreas Lilja

 

Helsingborg, Sweden



Hal Gill

 

Concord, Massachusetts

Chris Chelios

 

Chicago, Illinois



Brooks Orpik

 

San Francisco, California

Brett Lebda

 

Buffalo Grove, Illinois



Alex Goligoski

Grand Rapids, Michigan

Brian Rafalski

 

Dearborn, Michigan



Rob Scuderi

 

Syosset, New York
Detroit's top seven had an equal split of Swedes and Americans, with only late-season acquisition Brad Stuart representing Canada.  Kris Letang was the only Canadian on the Pittsburgh defense, the other six consisted of one Russian and five Americans.  It seemed the key to the cup, other than icing a pair of the best forwards in the world was to build an international defense.  But the Chicago Blackhawks, the name of a hockey team and another popular franchise model, used a largely Canadian defense to win the cup.
Player
Hometown

Brian Campbell

 

Strathroy, Ontario

Jordan Hendry

 

Nokomis, Saskatchewan

Duncan Keith

 

Winnipeg, Manitoba

Brent Seabrook

 

Richmond, British Columbia

Brent Sopel

 

Calgary, Alberta

Niklas Hjalmarsson

 

Eksjo, Sweden
The Blackhawks used five Canadians and one Swede on their way to The Stanley Cup, reversing the mini-trend created by the Red Wings and Penguins.
The next supposed dynasty, the one with management that has self-admittedly (and supposedly) mirrored each of these models within the last two years is building a defense for the long term.  Which of the three models will the Edmonton Oilers follow?

The current Edmonton defensive group who look to have a long-term job with the Oilers have a heavy international influence with three Americans, a Czech and only one Canadian.

Theo Peckham - Richmond Hill, Ontario

Ladislav Smid - Frydlant V Cechach, The Czech Republic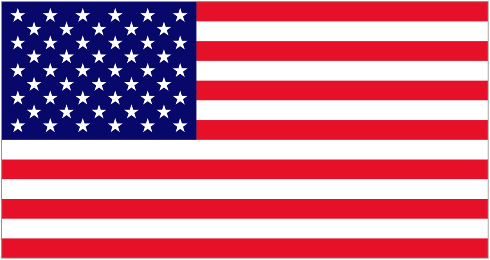 Ryan Whitney - Boston, Massachusetts
Tom Gilbert - Bloomington, Minnesota
Jeff Petry - Farmington Hills, Michigan


With five defensemen set, there are two spots up for grabs.  A number of prospects in the system are capable of filling those vacancies, but given the team is already well on it's way to the Pittsburgh defense and the Oilers have a Canadian on the roster, it's now doubtful that any of the following Canadian prospects will be a part of the eventual cup winner:
Jeremie Blain - Longueuil, Quebec
Taylor Chorney - Thunder Bay, Ontario
Brandon Davidson - Lethbridge, Alberta
Alex Plante - Brandon, Manitoba
Of course, the Oilers could trade Peckham, opening up a spot for one of the young native blueliners.
Martin Marincin - Kosice, Slovakia

Johan Motin - Kariskoga, Sweden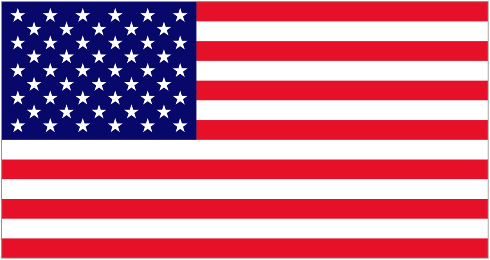 Kyle Bigos - Upland, California
Troy Hesketh - Minnetonka, Minnesota

The Pittsburgh defense consisted of five Americans, so both of these guys have a shot.
If the prospects are too far off, the Oilers could look into the free agent market to find their international man of defense.  There are a gaggle of Czech defensemen available in July.

Roman Hamrlik - Zlin, The Czech Republic
Tomas Kaberle - Rakovnik, The Czech Republic
Jan Hejda - Prague, The Czech Republic
Radek Martinek - Havlicko Brod, The Czech Republic
Each of these Czechs are long in the tooth and probably not the best option for this dynasty.  A younger, smarter, more Finnish option would make sense though.

Joni Pitkanen - Oulu, Finland
His first tour of duty in Edmonton ended with Pitkanen receiving a bum rap, but he remains a stud capable of playing twenty-six minutes a night and playing in all situations and he'll be 27 years old next season.  Also - he's Finnish.

Andrei Markov - Voskresensk, Russia
Denis Grebeshkov - Yaroslavl, Russia
Markov is injured about as often as the Oilers' penalty kill gives up a two-on-none in the zone, so he's not a good option (that should give you pause) but Grebeshkov is an excellent option at the right price. 
Lisa talked about his season in the KHL
where he's playing some outstanding hockey and will be 27 years old next season.  If the team could bring him back for something in the $2,500,000 they should take a run at him.  He doesn't have the best reputation with the average fan in Edmonton, but that's not necessarily a negative.
If Motin isn't their Swede, the Oilers could find their man in Detroit.


Jonathan Ericsson - Karlskrona, Sweden
Ericsson wasn't part of the Detroit Cup win, but he was part of the team that lost to the Penguins in the Cup finals in 2009.
Of course, the Oilers need to add more defensive depth in the draft and there is one player out there who solves both the issue of international defensive depth and more Finnish.

Jyrki Jokipakka - Tampere, Finland
I'll have more on Jokipakka as the draft approaches, but a smooth-skating, slick-passing Finnish defenseman used to be a staple of Edmonton Oilers hockey - it should be again. 
Of course some, though not all, of this is tongue-in-cheek, the Oilers do have five defensemen set to handle the defensive duties for a number of years.  If that's the case, what will the defense look like in 2011?  What about 2012?  Please feel free to leave your educated guesses, hockey fantasies and wild and crazy team-building trades in the comments.