For any fan of amateur hockey or NHL prospects, the day after Christmas is when the holiday season actually begins.  This week, the epicenter of the hockey world is Buffalo, New York as The United States, Switzerland, Finland, Slovakia, Germany, Canada, Sweden, Russia, The Czech Republic, and Norway come to Western New York to compete for the 2011 IIHF U20 Championship.  The U20 is compelling - ten countries, thirty-one games, eleven days, games that alternate between defensive battles and shinny, unknowns can dominate and big names can get run over. According to Pierre McGuire, every single player in this tournament is a future monster, a budding dominant player, ready to elevate his game on this world stage.
NHL Draft picks and future (2011) picks abound as the United States returns to defend the title, though Canada is the favorite this season.  Like last season, the gold medal is not a foregone conclusion because Sweden, Russia, and The United States bring championship-caliber talent to the ice.  Even second-tier teams like Finland and Switzerland have an opportunity to sneak into the medal games.  As someone with no nationalistic zeal, it doesn't matter to me who wins - I enjoy the tournament for what it is - an exhibition tournament featuring the best non-NHL U20 talent in the world.
Day one has four games on tap, starting with Germany and Switzerland in HSBC Arena, though poor Sweden and Norway have been relegated to playing in 2,100 seat arena at Niagara University while Canada and Russia take the HSBC ice at 4:00 PM EST.  The U.S. closes the action against the great Finns at 8:00 PM EST.  We will be here throughout the day following the action - drop in and join the discussion.
---
Next Game
Group AGermany
(0-0) vs.
Switzerland
(0-0)

12:30 p.m. | Television - Unavailable
---
Puck Worlds has a breakdown and roster for both Germany and Switzerland.  Expect this game to be extremely phyical, as Switzerland's game is built from netminder Benjamin Conz out through a rather large defensive corps. 
Portland Winterhawks Nino Niederreiter and Sven Bärtschi will shoulder the burden on offense, and all eyes will be on Niederreiter, who posted six goals and ten points in seven games in the 2010 tournament.  Expect Niederreiter and Bärtschi to see enormous German defenseman Konrad Abeltshauser (a San Jose prospect) on nearly every shift.  I'm looking forward to seeing Swiss forward Lino Martschini, the seventeen-year-old right wing currently playing for the Peterborough Petes.  Martschini is listed at 5'5", 126 lbs and word is his official numbers are generous. 
The German offense should be driven by Tom Kuehnhackl, a Penguins draft choice.  We profiled Kuehnhackl prior to the draft,  and he's done nothing to disappoint in Windsor thus far with 33 points in 33 games.
---
Next Game
Key Matchup: 
Russian Power Play vs Canadian Penalty Kill
---
If you thought the shine was missing from this matchup, look again.  Puck Worlds has Russia winning the whole championship and Canada taking silver, according to Bruce, this is a preview of the goal medal game.  Russia chose not to invite Kirill Kabanov or Alexander Avtsin to the team, yet they still have as much high-end offensive talent as anyone in the tournament.  Canada has the deepest team in the tournament at every position except for goaltending.  Goaltending let Canada down against the U.S. in 2010 and they are back with two new Goaltenders but the U.S., Switzerland, and Sweden are all stronger in the net. 
Canada has developed a reputation for taking bad penalties in the last few tournaments -- should that continue, the teams with high end forward talent like Russia and Sweden are going to test the penalty kill, and likely beat it.  On the other hand Canada's skating depth is going to come in waves - even the depth players dominate their respective leagues in scoring.  With any kind of execution on the power play, Canada is going to punish opponents on special teams. 
---
Next Game
Oilers Prospects:  Anton Lander (C - SWE)

Key Matchup: 
Sondre Olden
(RW-NOR) vs. Adam Larsson (D-SWE)
---
Puck Worlds likes Norway for tenth and for good reason.  Norway has little chance of remaining in the top division for 2012.  Even though Norwegian hockey is improving, there's not much high-end talent on this roster.  Norway winning any game would be a major surprise.  Norway does have Maple Leafs draft choice Sondre Olden on the right side and a decent tournament from Olden could capture the imagination of Leafs fans.  Olden is 6'4", but only 175 lbs, so he's giving up weight to nearly everyone on the Swedish team.
Sweden counters with depth at every position, especially at right wing and in goal.  Gabriel Landeskog, Carl Klingberg and Jasper Fasth will cause problems for even the best teams in this tournament and goaltenders Fredrik Pettersson-Wentzel and Robin Lehner give Sweden some of the best goaltending in the tournament.  Anton Lander will captain the team even though this tournament is stacked with depth, anything less than a medal will be a complete failure.  Keep an eye on Patrik Nemeth, a defensive defenseman featured here prior to the draft and Calle Jarnkrok, Red Wings draft and another Copper & Blue favorite.  Jarnkrok has an NHLE of 38 points. 

---
N


ext Game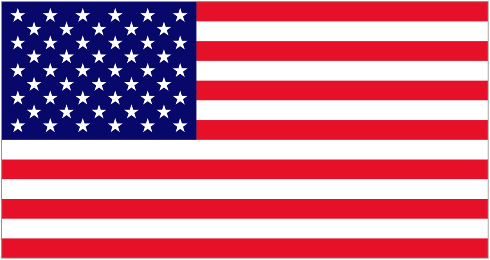 Group AFinland
(0-0) vs.
United States
(0-0)

8:00 p.m. | Television - TSN2, NHL Network
---
The greatest country in the world takes on the defending champions in the opener, and the Finns are going to be significant underdogs.  Puck Worlds has Finland as the second-best team in Group A, though Switzerland could easily take that spot, and has the U.S. out of the medals in fourth place.  The U.S. has another strong defense, the second strongest in the tournament, to go with highly-talented, though inconsistent, goaltending and a forward group lacking true high-end depth. 
The Finns do have two outstanding talents in Sami Vatanen (D) and Teemu Pulkkinen (F).  Pulkkinen has an NHLE of 40 points right now and Vatanen has an NHLE of 29.  The Finns success will depend largely on their effectiveness on the power play and Vatanen's ability to control the puck, then skate or pass his way out of the zone.
The U.S. doesn't have nearly the forward depth of the 2010 team, but the defense is big, mean, and enjoys working in their own zone.  They are going to be asked to carry the U.S. team into the medal round and through to the finals if the team expects to medal again.